Be careful what you wish for.


It can be anything you want - good or bad - BUT IT HAS TO BE FAKE.

When you're finished, post this little paragraph on your blog and be surprised (or mortified) about what people DON'T ACTUALLY remember about you.
If you read this, if your eyes are passing over this right now, (even if we don't speak often) please post a comment with a COMPLETELY MADE-UP AND FICTIONAL memory of you and me.

SmarterChild: No kidding?
lettersjumbled: i'm crude
3 Days 2 Hours 47 Minutes & 11 Seconds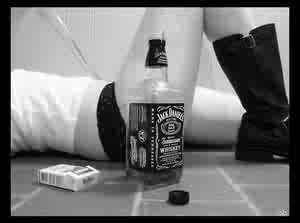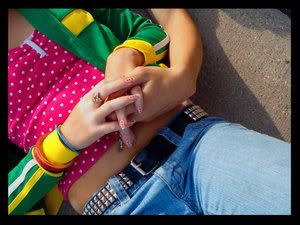 I miss it. I miss feeling alive. I stopped because he asked me too. I don't even know if that's what I want anymore.
And to be completely honest I miss her. Sure we both fucked up a lot and there's a lot of decisions she's made that I don't like at all. Maybe she's not the best person but I'm no damn saint either. I don't know what happened between me and her. Maybe all we lived for anymore was drugs and alcohol but I miss all of those times.
I miss you Julia. I'm sorry. ):
Go anon and do one of the following.

Confess [make it as long as you want. i anonymously confessed something last night and i feel better.]
Give me some advice. [i could use it.]
Tell me something you've always wanted to say.
Post an unsent letter you once wrote.

Or just get something off your chest in general.
Repost this in your journal so others can get things off their chest.
I'm going to motherfucking Boston!!
WTF LOST I CAN'T DEAL WITH THIS RIGHT NOW. I'M ALREADY AN EMOTIONAL WRECK WITH GRADUATION. YOU CAN'T DO THIS. FUCK YOU LOST.